NAPSA has implemented eNAPSA to allow our clients to access all our services online
Using the eNAPSA platform, employers can register their employees, file monthly returns and make payments for contributions. In addition, employees can check their details as well as keep track of their contributions and claims information. This platform can be accessed from any device, including laptops, computers, tablets and mobile phones.
Features
Register and Sign Up Online
Register as an employer or sign up as a member.
Submit Returns Online
Submit your monthly returns directly from our website or your phone.
Pay Online
Make online payments for submitted returns.
eAmendments
Manage your profile and beneficiaries
eBenefits
Initiate and track your claim process online.
Online Statements
Access your contribution history by checking your statements online.
Secure your future today
Launch our app on mobile or through your browser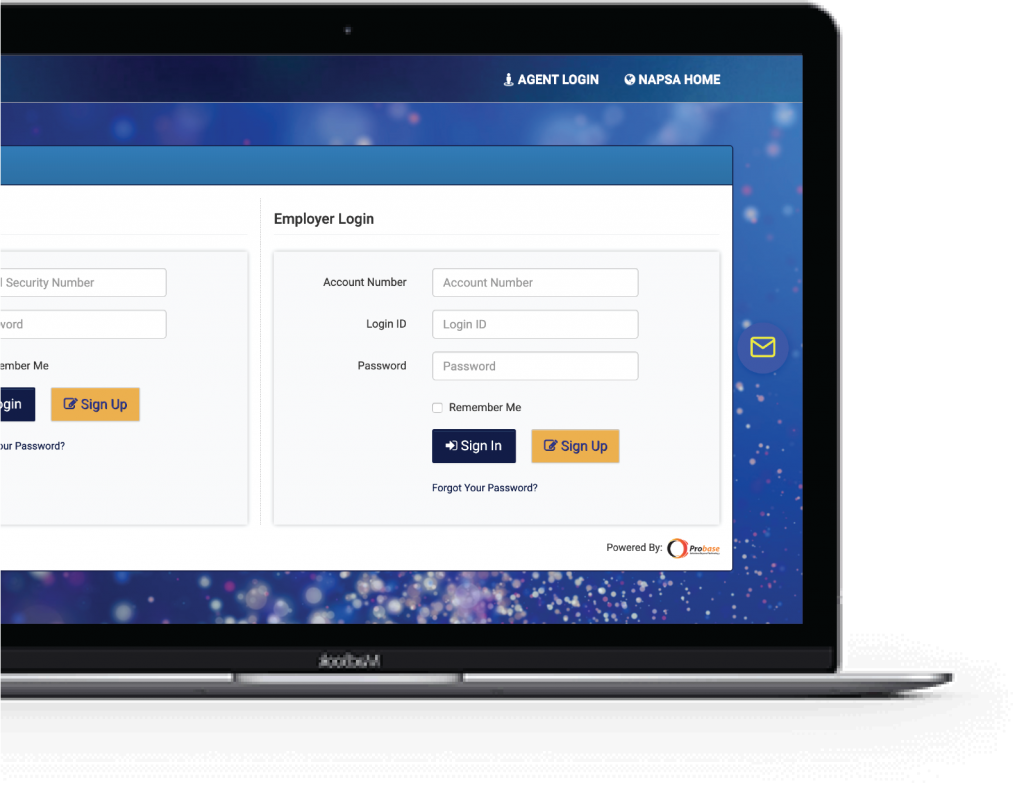 Start now, with eNAPSA
The eNAPSA is a web-based portal through which employers and employees can transact with NAPSA online via the authority's website (www.napsa.co.zm). The system can be accessed from any web-enable gadget such as laptop, computer, tablet or smartphone.