March 23, 2020
Posted by:

Simangolwa Muyunda

Category:

News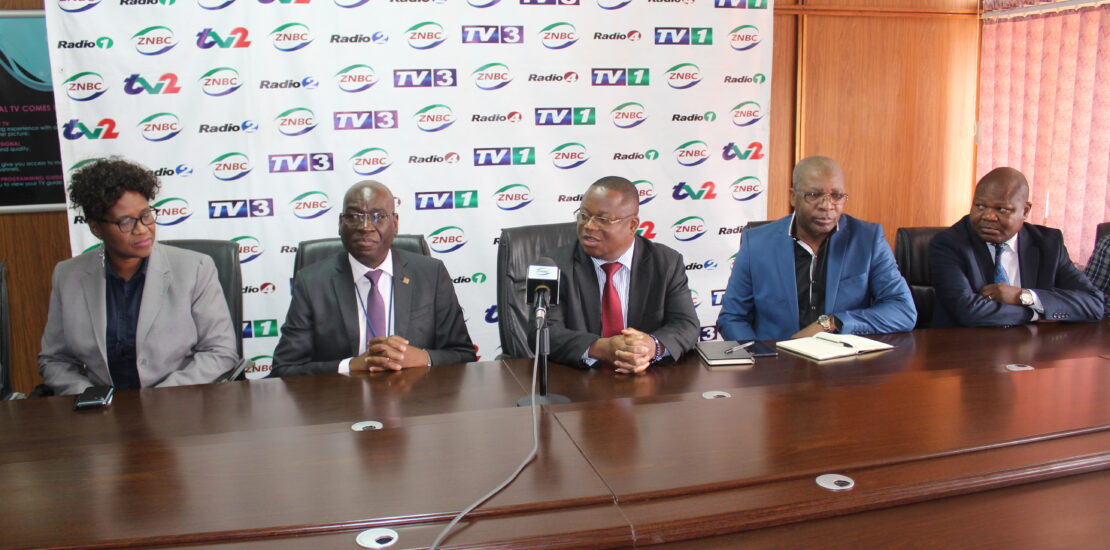 The National Pension Scheme Authority (NAPSA) has embarked on a robust stakeholder engagement drive aimed at sensitizing and educating various stakeholders on the importance of social security and the role of NAPSA in the economy of Zambia.
Speaking  when he paid a courtesy call on ZNBC  Director General, Engineer Malolela Lusambo recently, NAPSA Director General, Mr. Yollard Kachinda said ZNBC was a key player in the dissemination of information to the public on the importance of social security and other important matters.
Mr. Kachinda, who was also taken on a tour of ZNBC studios, noted that the corporation was a strategic partner in the Authority's quest to reach out to the masses, given the corporation's nationwide coverage of listenership and viewership. He reiterated that the Authority was going to leverage the various platforms provided by the ZNBC to reach out to the masses across the country.
"We are happy that in terms of infrastructure, ZNBC studios and facilities have been massively upgraded, which gives an opportunity for wide programming and production," Mr. Kachinda said.
During the visit, Mr. Kachinda disclosed that NAPSA's investment portfolio had grown to over 31 billion Kwacha to date and that all the investments were done locally to the benefit of the local economy.
He further explained that the Authority had over sixteen thousand retirees who were receiving monthly pensions for life and that the Authority was paying over one billion Kwacha in benefits to the members annually.
Mr. Kachinda said the Authority had over eight hundred and fifty thousand active members from the formal sector and that NAPSA had enhanced its efforts to onboard members from the informal sector, such as bus and taxi drivers, small-scale farmers and domestic workers among others. He said in the last three years, the Authority had onboarded over thirty thousand members from the informal sector.
He called on ZNBC to support NAPSA's efforts in enhancing compliance levels by demanding compliance certificates for social security contributions from all suppliers of goods and services to the corporation.
And ZNBC Director General, Engineer Malolela Lusambo was pleased that NAPSA was playing a key role in uplifting the wellbeing of the people in the country by making prudent investments in the local economy and timely payment of benefits to its members.
Engineer Lusambo urged NAPSA to take advantage of the newly refurbished studios at ZNBC and also the institution's outside broadcasting facilities to sensitize its members on the importance of NAPSA. He stressed that ZNBC would remain committed to the mutually beneficial business relationship that exist between NAPSA and ZNBC.