July 17, 2019
Posted by:

Simangolwa Muyunda

Category:

News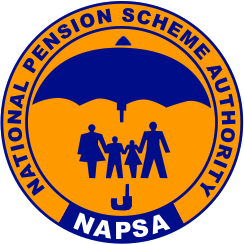 PRESS STATEMENT
CLARIFICATION ON THE TENDER AWARD FOR THE DEVELOPMENT OF INFRASTRUCTURE AT RIVER VIEW PARK PHASE ONE IN LUSAKA AS REPORTED BY THE NEWS DIGGERS NEWSPAPER OF 19 JUNE 2019
THE NATIONAL PENSION SCHEME AUTHORITY WISHES TO CLARIFY TO THE GENERAL PUBLIC AND NAPSA MEMBERS IN PARTICULAR OVER THE MISLEADING ARTICLE THAT APPEARED IN THE NEWS DIGGERS NEWSPAPER OF 19 JUNE 2019  CONCERNING THE AWARD OF THE TENDER FOR THE DEVELOPMENT OF INFRASTRUCTURE AT RIVER VIEW PARK IN LUSAKA AT US$25,707,782.26.
FOLLOWING THE AUTHORITY'S EARLIER STATEMENT THAT THE PROPER PROCUREMENT PROCEDURE WAS FOLLOWED IN THE AWARD OF THE SAID TENDER, WE WISH TO PROVIDE CLARITY ON THE MATTER SURROUNDING THE CONTINGENCY AMOUNT.
BY WAY OF BACKGROUND, NAPSA OWNS 600 HECTARES OF VIRGIN LAND ALONG TWIN PALM ROAD IN LUSAKA KNOWN AS "RIVER VIEW PARK" FOR INVESTMENT PURPOSES. NAPSA HAS ENGAGED EXTERNAL CONSULTANTS TO DESIGN AND SUPERVISE CONSTRUCTION OF REQUISITE BASE INFRASTRUCTURE THAT INCLUDE ROAD NETWORK, SURFACE WATER DRAINAGES, BRIDGE ACROSS CHALIMBANA RIVER, SEWERAGE, WATER, AND ELECTRICAL RETICULATION.  THE CONSTRUCTION OF THE ABOVE-STATED INFRASTRUCTURE IS INTENDED TO FACILITATE FOR THE SALE OF SERVICED PLOTS IN ORDER TO PAVE WAY FOR DEVELOPMENT OF RESIDENTIAL, COMMERCIAL AND INDUSTRIAL FACILITIES.
IT IS INDUSTRY PRACTICE FOR THE PROJECT OWNER TO PROVIDE CONTINGENCY AMOUNT IN ORDER TO COVER ANY UNEXPECTED COSTS THAT CAN ARISE DURING THE EXECUTION OF THE PROJECT.  ACCORDINGLY, THE CONTINGENCY AMOUNT IS NOT MEANT TO BE PAID TO THE CONTRACTOR IF THERE IS NO JUSTIFIABLE PROJECT SCOPE CHANGES APPROVED BY THE PROJECT OWNER. THE CONTINGENCY AMOUNT IS AS SUCH ONLY UTILISED TO THE EXTENT OF CERTIFIED VALUE OF NECESSARY PROJECT SCOPE CHANGES.
THE CONTINGENCY AMOUNT IS DEPENDENT ON THE SIZE AND COMPLEXITY OF THE PROJECT. IN THIS CASE, THE CONTINGENCY AMOUNT WAS ASSESSED AT USD4 MILLION BASED ON THE ENGINEER'S ESTIMATE AND THE AUTHORITY'S RISK APPETITE. THE AMOUNT WAS NOT DISCLOSED TO BIDDERS AT TENDER STAGE SO THAT IT DID NOT INFLUENCE BIDDERS' QUOTED AMOUNTS.  NONETHELESS, THE CONTINGENCY AMOUNT WAS APPLIED TO ALL THE BIDS THAT REACHED COMMERCIAL EVALUATION STAGE, HENCE DID NOT DISADVANTAGE ANY BIDDER. THIS IS STANDARD PRACTICE AND DOES NOT THEREFORE AMOUNT TO INFLATING THE STATED BIDDER'S AMOUNT AS ALLEGED IN THE ARTICLE.
IN CONCLUSION, WE HEREBY REITERATE OUR EARLIER STATEMENT THAT THE AUTHORITY FOLLOWED THE DUE PROCUREMENT PROCEDURE IN THE APPLICATION OF THE CONTINGENCY AMOUNT AND SUBSEQUENT AWARD OF THE TENDER FOR THE DEVELOPMENT OF INFRASTRUCTURE AT RIVER VIEW PARK IN LUSAKA.
YOLLARD KACHINDA
DIRECTOR GENERAL