Employer Registration
An employer is supposed to apply for registration by filling in the appropriate form on the NAPSA website. Employer registration can also be done through NAPSA Mobile. This should be done within one month from the date they started employing. Upon registration an employer receives an account number by which the employer is identified. Contributions are allocated to the same account number whenever the employer makes payment.
After an employer is duly registered, they can then add employees through the same online method.
Employee (Member) Registration
Registration of workers has been simplified as it can now be done online through eNAPSA as well as NAPSA Mobile. Through these systems, employers can register their employees, file monthly returns and make payment for monthly NAPSA contributions. When an employee is registered, a Social Security Number (SSN) is generated for them. This is a unique number that identifies a member.
Those in the informal sector or are self-employed can also register themselves on the system and receive a Social Security Number. These can then remit contributions accordingly online.
The eNAPSA & NAPSA Mobile Registration Guide
You are on your way to securing your future. Follow these steps to get on the right track.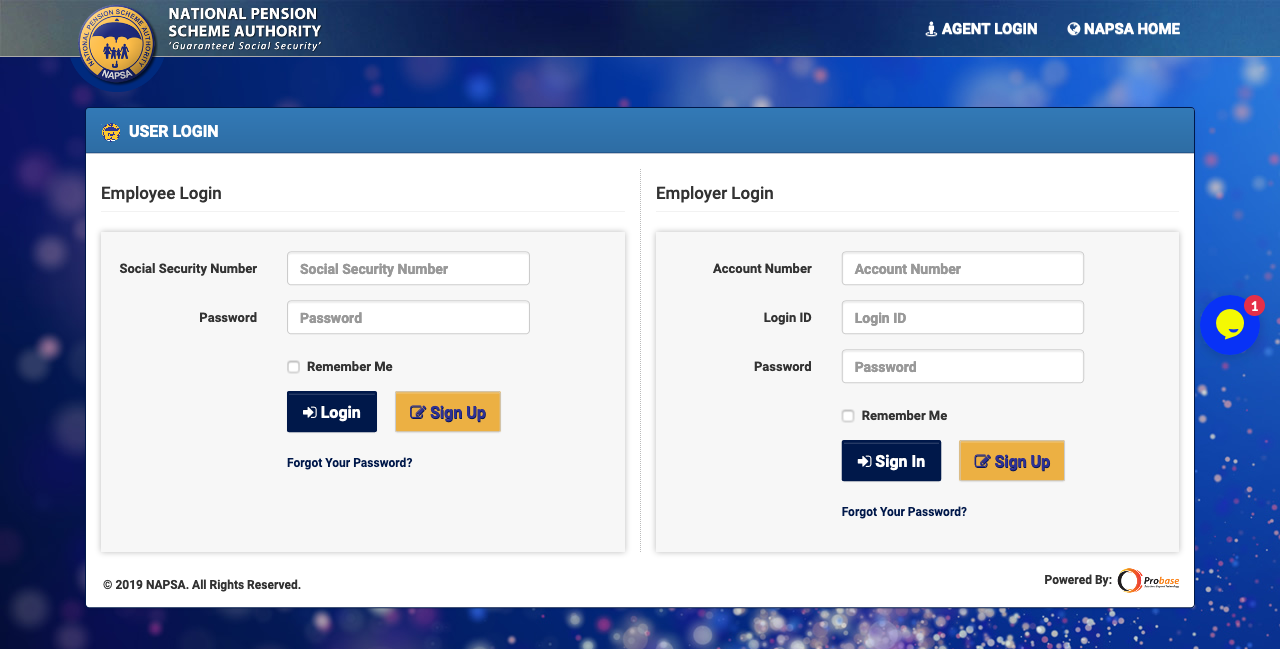 1
Launch the eNAPSA portal
Click on "e-Services Login" button located at the top of the screen to launch the eNAPSA portal.
Employer: Under Employer Login, Click on Sign up
Member: The Employer logs in as Super User to create a member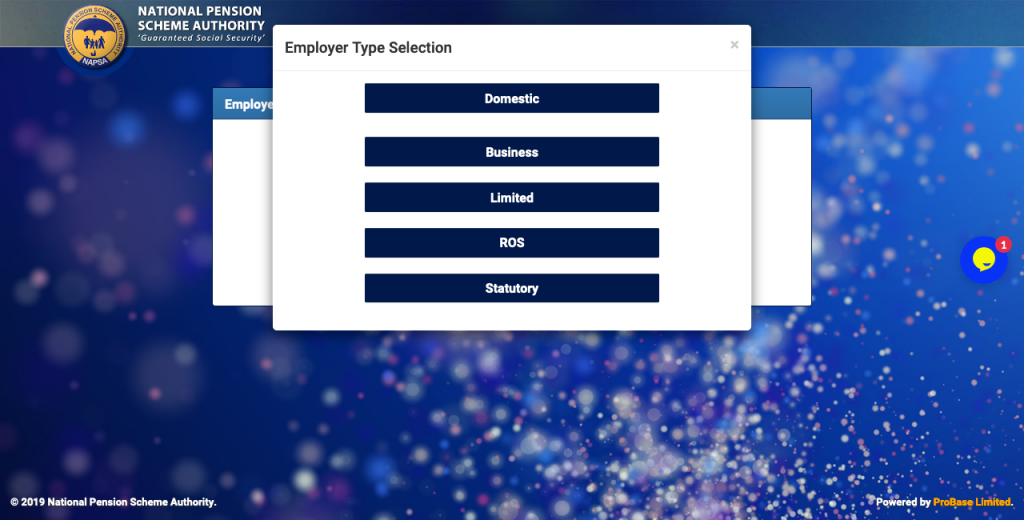 2
Creating account

Employer: Select "Company NOT registered with NAPSA" option, then select the appropriate business type from the popup that appears .
Member: Click on the 'Account Management' tab then select Employees Management option.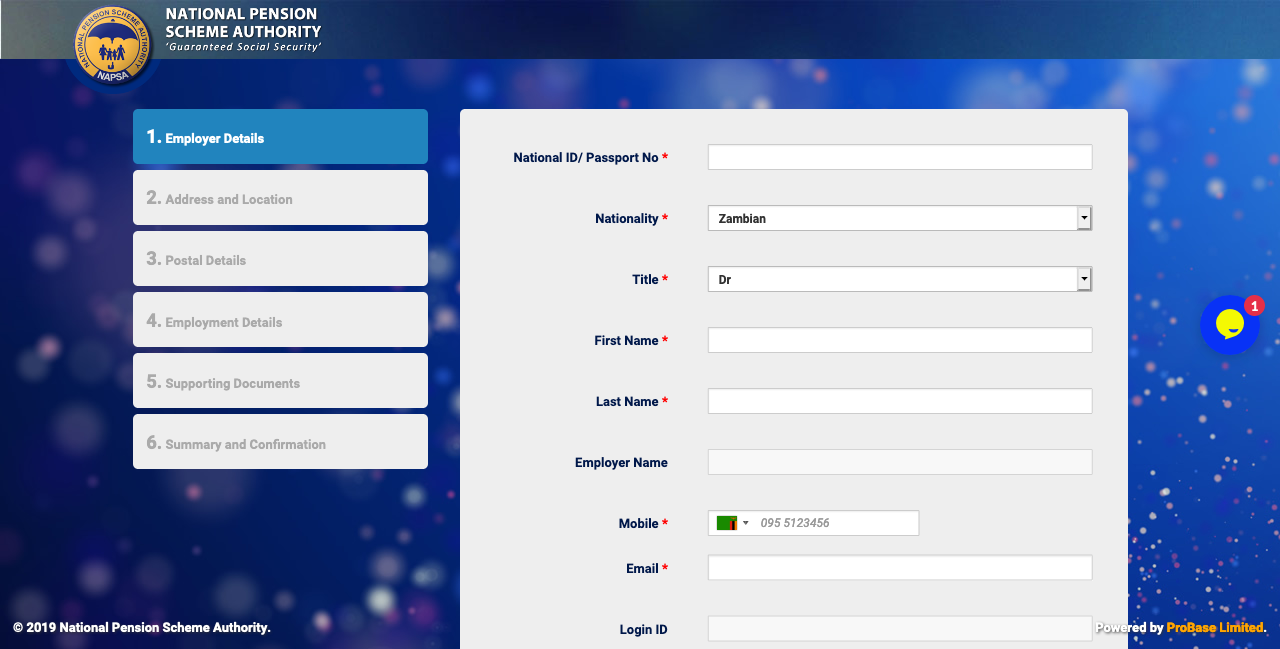 3
Account confirmation

Complete the online registration form and submit the application form.
When application is approved by NAPSA, the system will send an SMS with SUPER USER login credentials [Account number, login ID & Password] to the mobile number supplied in the previous step above.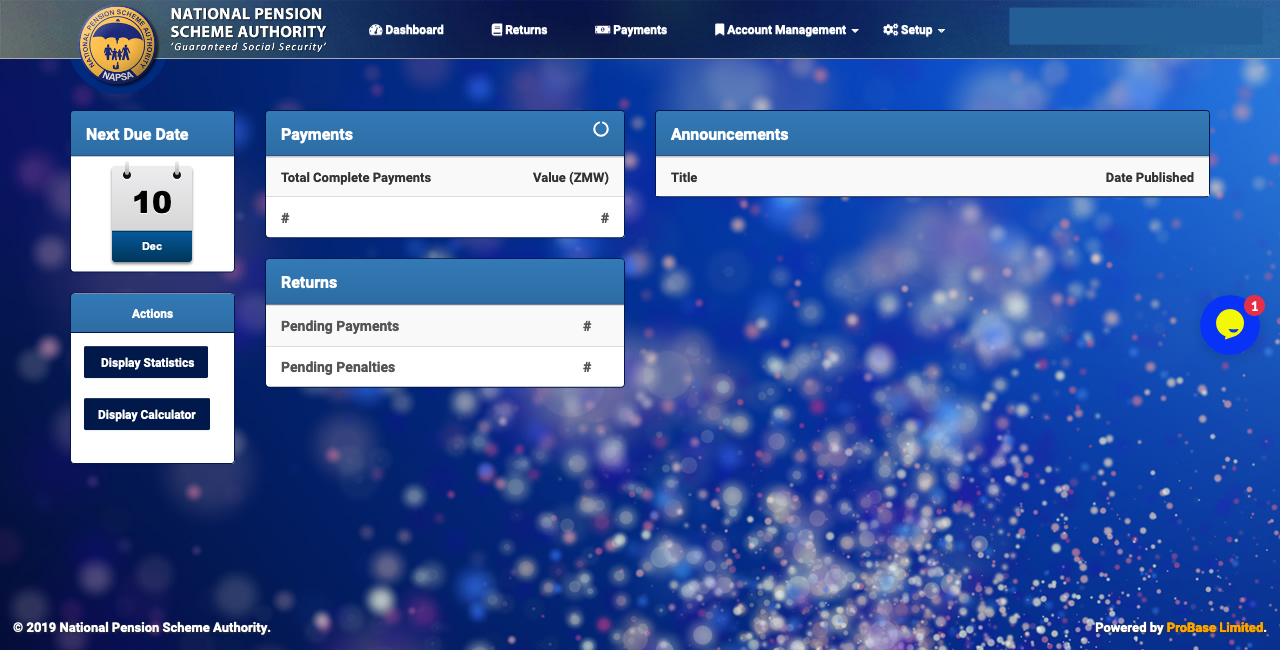 4
Finalizing registration

After receipt of login credentials, navigate back to home screen of eNAPSA and Sign in.
1
Download the app

Search for the NAPSA Mobile app on Play store and download it to your mobile. Open NAPSA Mobile app on your phone and click "Get Started".


2
Phone number verification
After downloading NAPSA Mobile you will need to verify your phone number. Verify your phone number using the NAPSA Verification Code, then click "New Employer" Option to create a new employer. Or click on "New Member" to create a new member.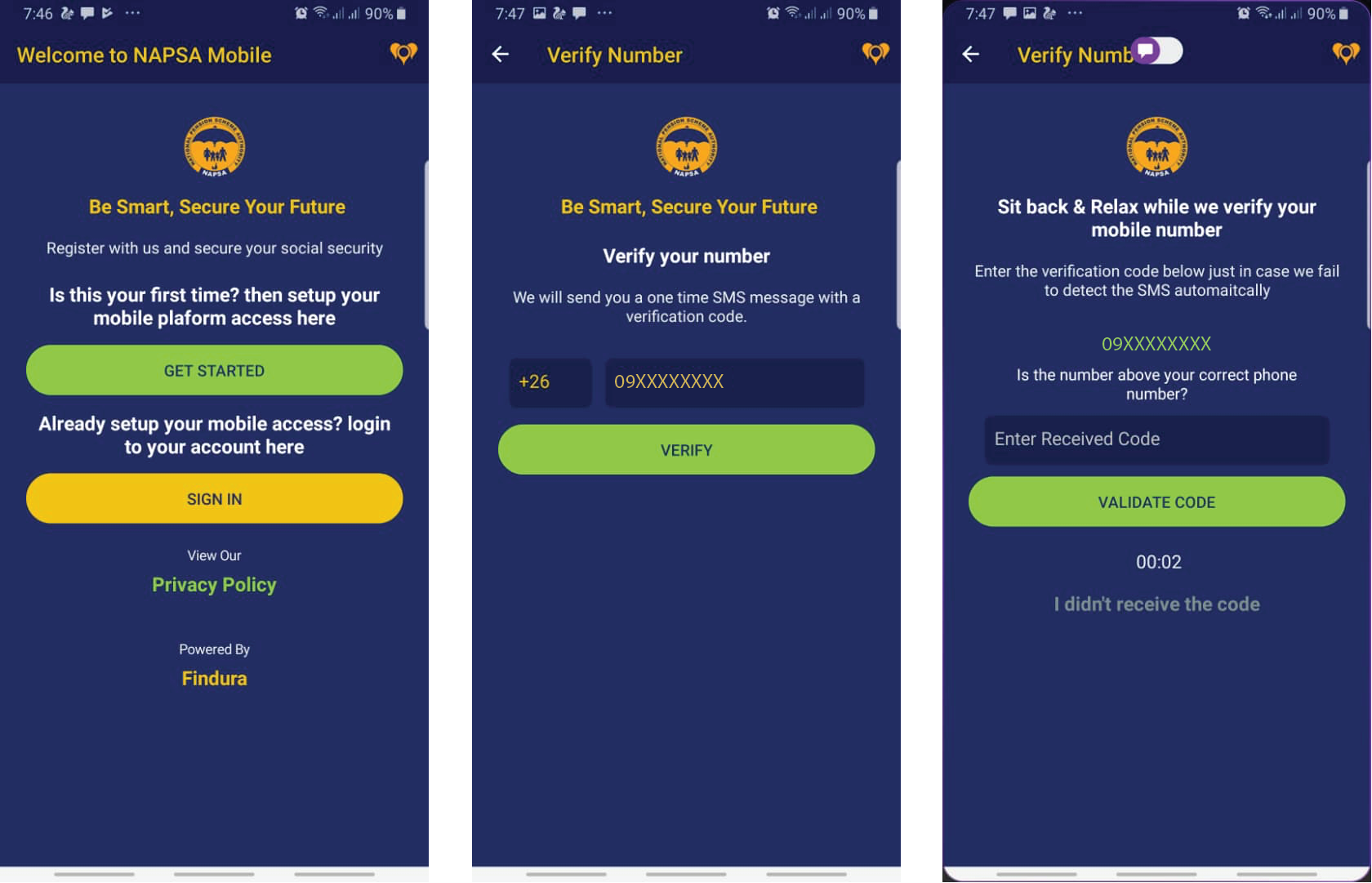 3
Employer / Employee registration

Under the Registration window, select the appropriate registration type and proceed to enter all the required information in the application form:
Domestic or Non-Domestic for employers.
Employed or Self Employed for employees.
4
Finalizing installation

When application is approved by NAPSA, the system will send an SMS with login credentials to the mobile number supplied in step 3 above. After receipt of login credentials, navigate back to home screen of NAPSA Mobile and Sign in with your Mobile Number and PIN.