January 17, 2018
Posted by:

Simangolwa Muyunda

Category:

News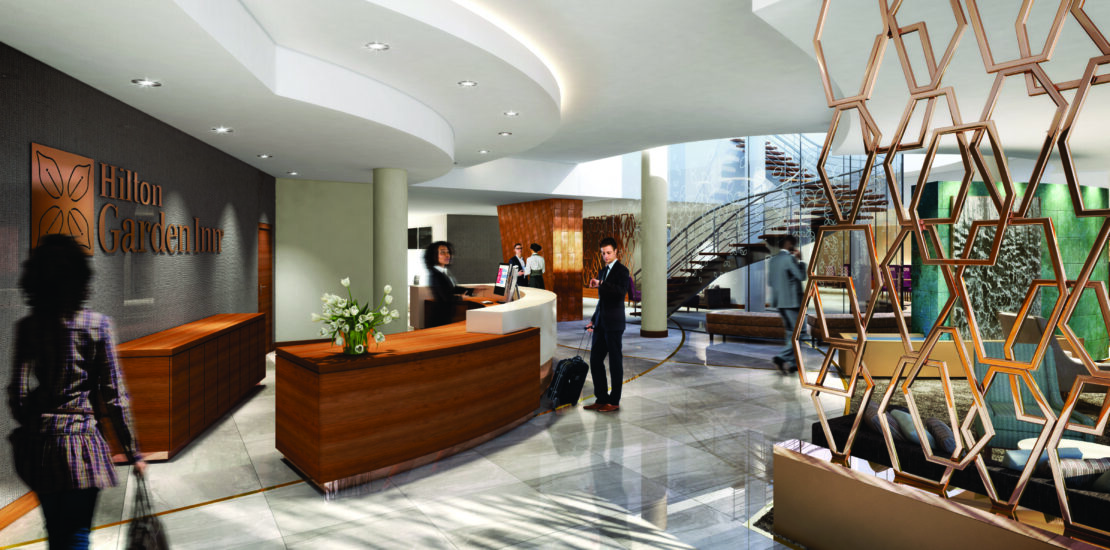 The Minister of Labour and Social Security, Hon. Joyce Nonde Simukoko is elated with the progress made in the construction of the Hilton Hotel at Society Business Park.
Speaking when she toured the Hotel yesterday, Hon. Simukoko commended Hilton and NAPSA for the outstanding works done so far.
"It is exciting to see that the construction of Hilton Hotel is almost done and I would like to encourage both NAPSA and Hilton management to ensure that this investment operates efficiently and effectively for the benefit of the pensioner," she said.
And the National Pension Scheme Authority Director General, Mr. Yollard Kachinda, who, accompanied the Minister on the tour together with the Chairperson of the NAPSA Board of Trustees, Ms Marian Munyinda, explained that the project had reached 95% completion with the remaining 5% scheduled to be completed in next few weeks.
"Honourable Minister we are working towards opening Hilton hotel to the public by the first quarter of this year. With only a few works remaining, we are confident that we will meet this target", he said.
The reconstruction of society house into an ultramodern business centre is being undertaken under a public-to-public partnership between the Zambia National building Society and National Pension Scheme Authority.
The project consists of the Shopping Centre, the Parkade with over 800 car slots, the Six- Storey office block and the Hotel.