May 2, 2019
Posted by:

Simangolwa Muyunda

Category:

News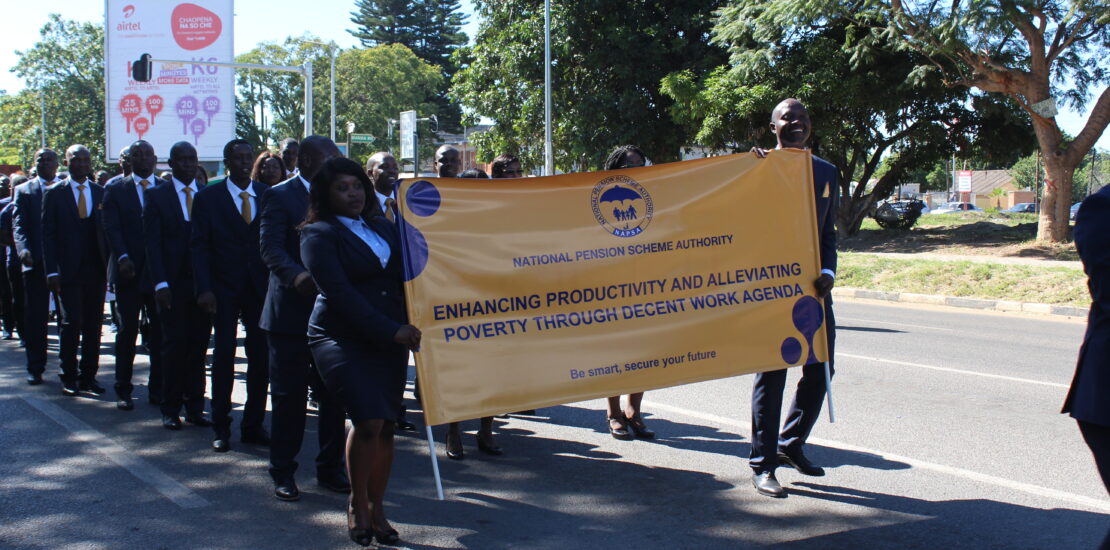 The National Pension Scheme Authority was yesterday among dozens of government, parastaral and private institutions that took part in the commemoration of the 2019 Labour Day under the theme "Enhancing Productivity and Alleviating Poverty Through Decent Work Agenda".
At the same event, NAPSA was recognized with a third best award for its fantastic float display of how it was creating jobs through its investment in real estate.
The event was graced by His Excellency Mr. Edgar Chagwa Lungu, President of the Republic of Zambia. The President pledged to provide an environment for decent work and called on all workers to put in their best to develop the country.
And NAPSA Director General, Mr. Yollard Kachinda said he was delighted that the Authorty's investment in real estate was helping to create much needed employment and alleviate poverty. "We have so far created over 1500 jobs through the development of the Levy, Society and Edgar Chagwa Lungu Business Parks in Lusaka and Kitwe respectively. Through this we are helping to alleviate poverty and demonstrating that NAPSA is indeed a trusted partner that protects people's future and brings pride to the nation." He said.