November 3, 2016
Posted by:

Simangolwa Muyunda

Category:

News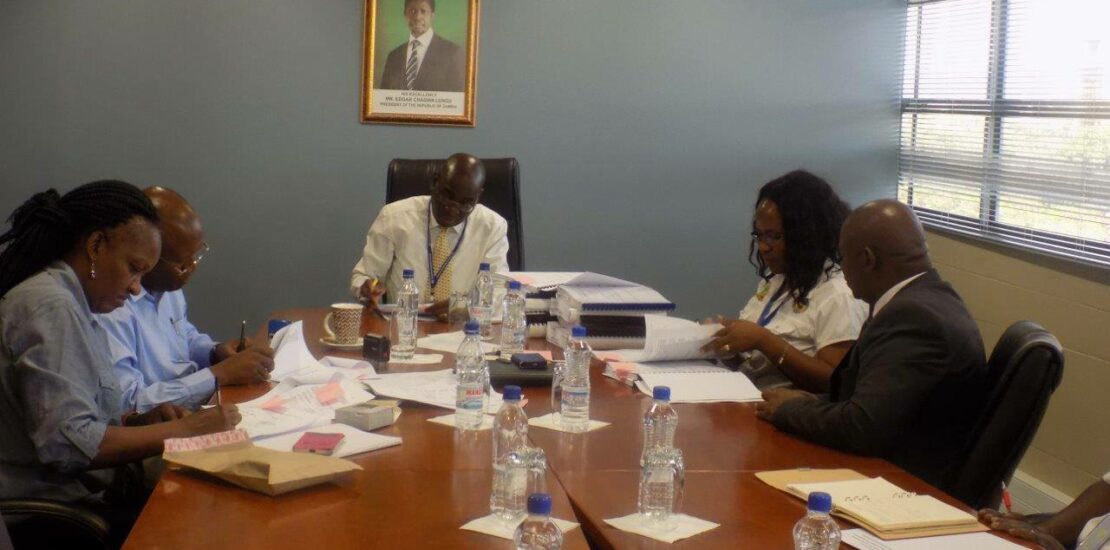 The National Pension Scheme Authority (NAPSA) has signed a contract with Mukuba Property Development Company Limited for the construction of a state-of-the-art Garden Hotel, offices and restaurants in Kitwe. The Three-star one hundred and thirty (130) room Garden Hotel, offices and restaurants will be built on a 2.9hectare land just adjacent to the Edgar Chagwa Lungu Mall, another magnificent investment by NAPSA whose construction has already begun.
The awarding of the Garden Hotel, offices and restaurants contract to a Zambian property developer, Mukuba Property Development Company Limited, is testament to the commitment by NAPSA to supporting and empowering local contractors and entrepreneurs. This milestone comes as a result of successful extensive negotiations between the two parties.
Speaking during the contract signing ceremony on Friday 7th October, 2016, in Lusaka, NAPSA Director General, Mr. Yollard Kachinda, explained the nature and cost of the project:
"This is a Turnkey Contract, which means that the property developer would be responsible for both the design and construction of the project.
"The contract sum is valued at K460Million and the implementation period is 18 months from contract signing date."
Mr. Kachinda explained that NAPSA was undertaking the project as an investment asset that would yield a return to enable the Authority fulfill its pension obligations to its members.
He said that during the construction period, the project would create in excess of 800 jobs, while on completion the project would create over 400 permanent jobs. Other jobs are expected to come up as a result of business opportunities that will be created by the new hotel.
"The creation of these jobs would go a long way in addressing the problem of unemployment in the country in general and on the Copperbelt and Kitwe in particular which were recently ravaged by massive job losses in the mines," said Mr. Kachinda.
Mr. Kachinda appealed to the property developer to ensure that the local people benefitted from the project by involving them in the construction works. He reiterated that this was a sure way of creating ownership for the project.
And Mukuba Property Development Company Limited Managing Director, Mr. Renatus Mushinge thanked NAPSA for showing confidence in his company which is a Zambian-owned company and pledged to execute the contract professionally and within time and budget.
"I am delighted to see this contract finally being signed so that we can begin work. I would like to thank NAPSA management for the trust and confidence in us. Our team has started mobilizing and with this contract signed it will be all systems go!
"We also share in the belief of NAPSA that the local people should derive maximum benefits from such projects as ours and we will ensure that as much as possible most of the work is done by the local people," said Mr. Mushinge.
<<<ENDS>>>
Issued by:
Corporate Affairs Unit
National Pension Scheme Authority