August 23, 2019
Posted by:

Simangolwa Muyunda

Category:

News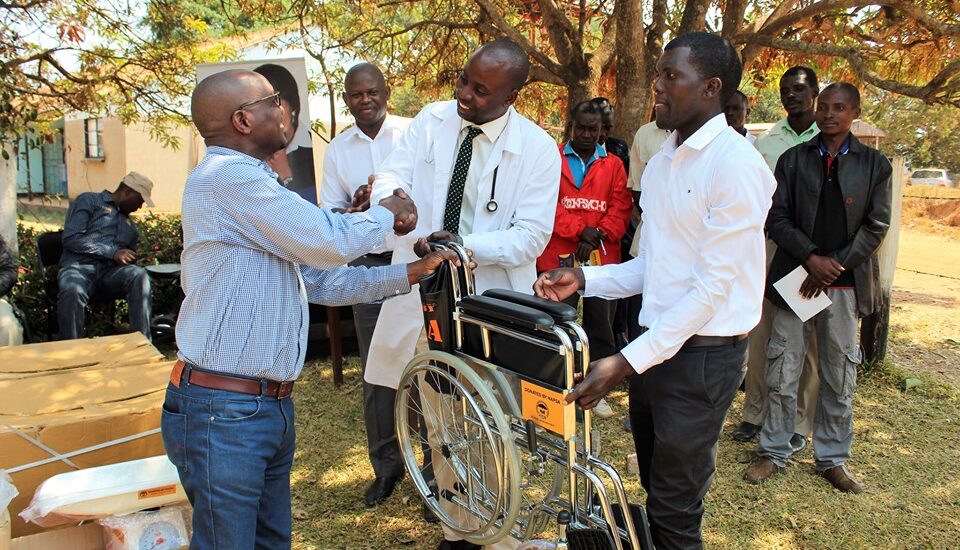 National Pension Scheme Authority Director General, Mr. Yollard Kachinda says his organisation is cognisant of the numerous challenges being faced by the health sector in the country.  Mr. Kachinda disclosed this when NAPSA donated assorted medical items to Mwinilunga District Hospital of North Western Province.
The donated items include 20 wheelchairs, four suction machines, three oxygen concentrators, ten thermometers, five weighing scales, 50 baby and 50 adult blankets among other things.
He said NAPSA shall always support the government in helping alleviate the sufferings of the people especially in rural communities who cannot afford to access quality health care and services.
In a speech read for him by Acting Director, Contributions and Benefits, Mr. Tapeya Phiri, Mr. Kachinda said the authority decided to partner with Ministry of Health to help improve service delivery at Mwinilunga District Hospital adding that its NAPSA's dream is to see improved health standards in the country.
The Director General said NAPSA remains committed towards supporting sustainable community development by being a trusted partner that protects people's well being.
"I am very hopeful that this donation will go a long way in easing the shortage of medical equipment at the hospital and help in meeting your day to day obligation of providing quality healthcare services to the people of Mwinilunga and surrounding areas," Mr.Kachinda said.
In receiving the donation, Hospital Administrator, Doctor Brian Mwachisowa thanked NAPSA for the timely donation which he said will go a long way in helping the hospital provide adequate care to the patients.
Dr. Mwachisowa pledged to take care of the donated medical items for the benefit of the community.
Mr. Kachiza Kabwita, a Mwinilunga resident thanked NAPSA for coming to the aid of the hospital adding that the donation shall assist Mwinilunga Hospital management in dispensing quality health services for the residents.
Mr. Kachiza called upon fellow residents to guard the equipment jealously so that it can serve the purpose it was intended for by NAPSA and the government.