April 24, 2017
Posted by:

Simangolwa Muyunda

Category:

News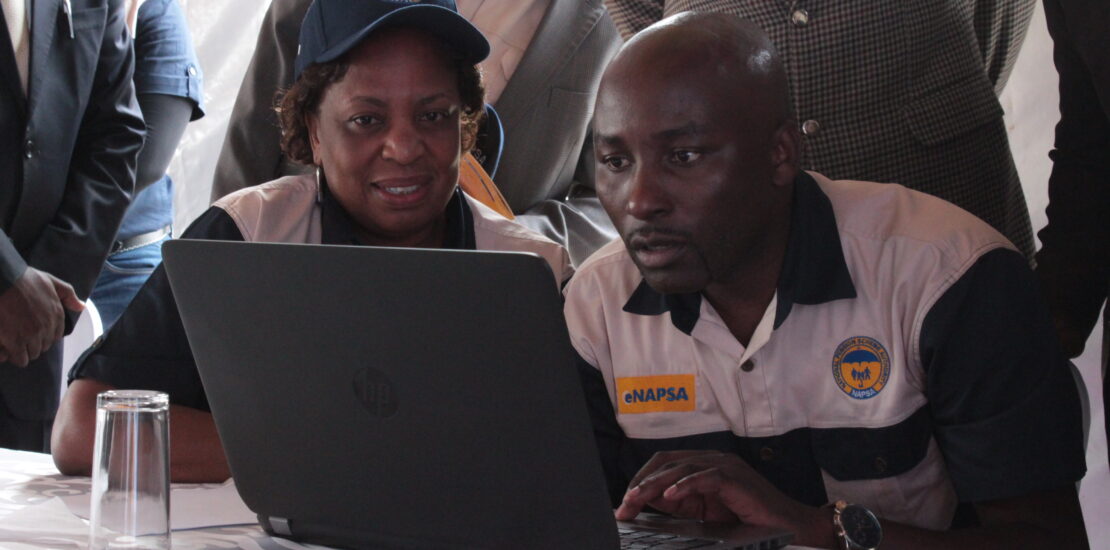 THE NATIONAL PENSION SCHEME AUTHORITY (NAPSA) HAS EMBARKED ON A VERY IMPORTANT PROGRAMME FOR THE EXTENSION OF COVERAGE TO THE INFORMAL SECTOR AND PARTICULARLY TO DOMESTIC WORKERS.  AS I HAVE INDICATED BEFORE, EXTENSION OF SOCIAL SECURITY COVERAGE TO DOMESTIC WORKERS IS VERY CLOSE TO MY HEART.
AS NAPSA ROLLS OUT THIS PROGRAMME, I WOULD LIKE TO ENCOURAGE EMPLOYERS OF DOMESTIC WORKERS TO COME FORWARD AND REGISTER THEIR WORKERS WITHOUT FEAR OF PENALTIES THAT MAY ARISE AS A RESULT OF BACKDATING STATUTORY CONTRIBUTIONS.
AS GOVERNMENT, WE ARE CURRENTLY LOOKING AT A PROPOSAL FROM NAPSA TO GIVE A ONE-OFF AMNESTY FOR ALL THE EMPLOYERS THAT WILL WILLINGLY COME FORWARD TO REGISTER THEIR DOMESTIC WORKERS. CONSIDERARION OF THIS PROPOSAL HAS SINCE REACHED AN ADVANCED STAGE.
GOVERNMENT IS AWARE OF MANY BENEFITS THIS WOULD HAVE ON THE DOMESTIC WORKERS WHO WHILE IN EMPLOYMENT GETS WAGES THAT ARE LESS THAN THE MINIMUM PENSION OF K894.37 THAT NAPSA OFFERS ITS MEMBERS AND THE ANNUAL ADJUSTMENTS THAT GOES WITH IT. I AM ALSO AWARE THAT IN CASE OF DEATH THESE WORKERS WOULD BE ENTITLED TO A FUNERAL GRANT OF K8,943.7 IN ADDITION TO OTHER SURVIVORS BENEFITS THAT ARE PAID TO THE SURVIVING BENEFICIARIES.
THEREFORE, I ENCOURAGE ALL EMPLOYERS OF DOMESTIC WORKERS TO COME FORWARD AND REGISTER THEIR WORKERS.
TO FLAG OFF THIS IMPORTANT EXERCISE, I HAVE TODAY 21ST APRIL 2017 REGISTERED MY DOMESTIC WORKER.
I ENCOURAGE EVERYONE TO FOLLOW SUIT.
I THANK YOU AND GOD BLESS YOU.