October 21, 2021
Posted by:

Alice Mapulanga

Categories:

News, Uncategorized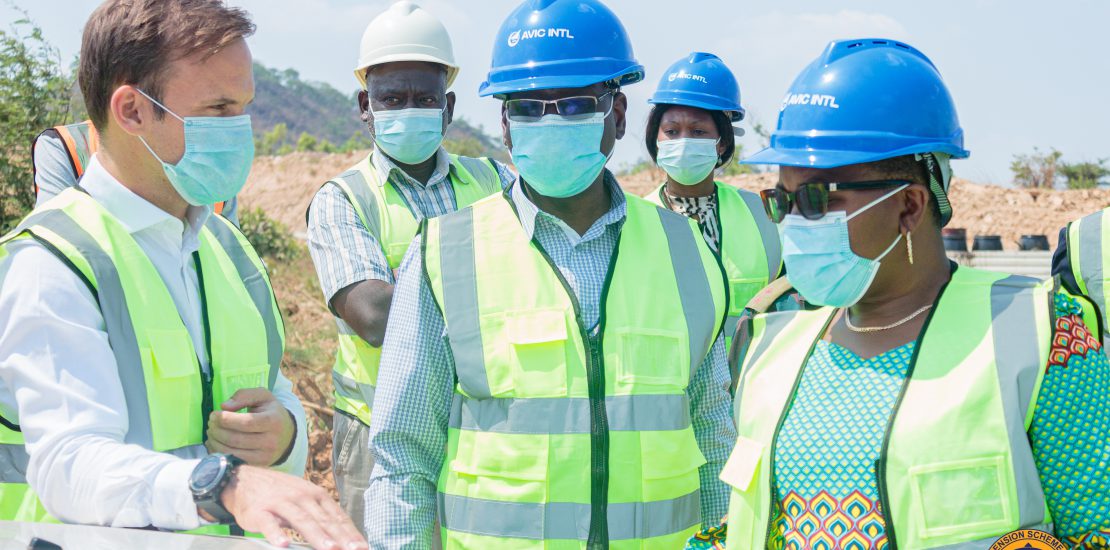 The Minister of Labour and Social Security, Honorable, Brenda Mwika Tambatamba has expressed delight that the Riverview Park Project that is being undertaken by NAPSA off Twin Palm Road in Lusaka will contribute to the growth of the DGP of the country through job creation and other benefits that will come with the investment. The Minister made the remarks when she toured the project to familiarize herself with the progress made so far. The Minister expressed delight that the Authority was investing members' funds in sustainable projects that would bring value to the members and the country for a long time.
"On behalf of the President Mr. Hakainde Hichilema, we are following up to understand exactly how the investment has been placed and the value for money to be derived from there. This is interesting investment for national growth and for the expansion of the city of Lusaka. The members should see this to know how their sweat has been translated into the benefit to the whole country even before their personal benefit," said Hon. Tambatamba.
The Minister reiterated that the investment was a good thing that should be translated into value for the members to avoid speculations on where the members funds were going.
And speaking earlier when he welcomed the minister to Riverview Park, NAPSA Director General, Yollard Kachinda assured the Minister and the scheme members that the Riverview Park project was going to bring immense value to the members and the country.
"Honorable Minister, the Authority purchased 591 hectares of farm B15 off Twin Palm Road from Meanwood Property Development Limited in 2011. After an extensive market study, it was resolved to have the area earmarked for mixed-use development for commercial, industrial, civic, residential and residential developer infrastructure.  Currently, contractors are on site installing bulk services infrastructure such as roads, electricity sub-station and distribution lines, water and sewer networks.
The Director General informed the Minister that the Authority was ready to start selling plots at the site and bringing in returns once the process was officially flagged off. He further stated that the public was eagerly waiting for the commencement of sales.
The Director General highlighted some of the benefits of the project, including;
Addition of value to the members' funds through return on investment
Expansion of the city of Lusaka eastwards, with new infrastructure to facilitate economic development.
Employment creation during the construction phase for road and bulk utility services infrastructure
Promotion of the green economy due to the solar farms earmarked for installation within the area.
The Riverview Park Project is one of the many projects that the Authority is undertaking across the country in its quest to fulfil its mandate of investing members' funds in viable projects that bring returns to the members and create value for the country.