April 24, 2017
Posted by:

Simangolwa Muyunda

Category:

News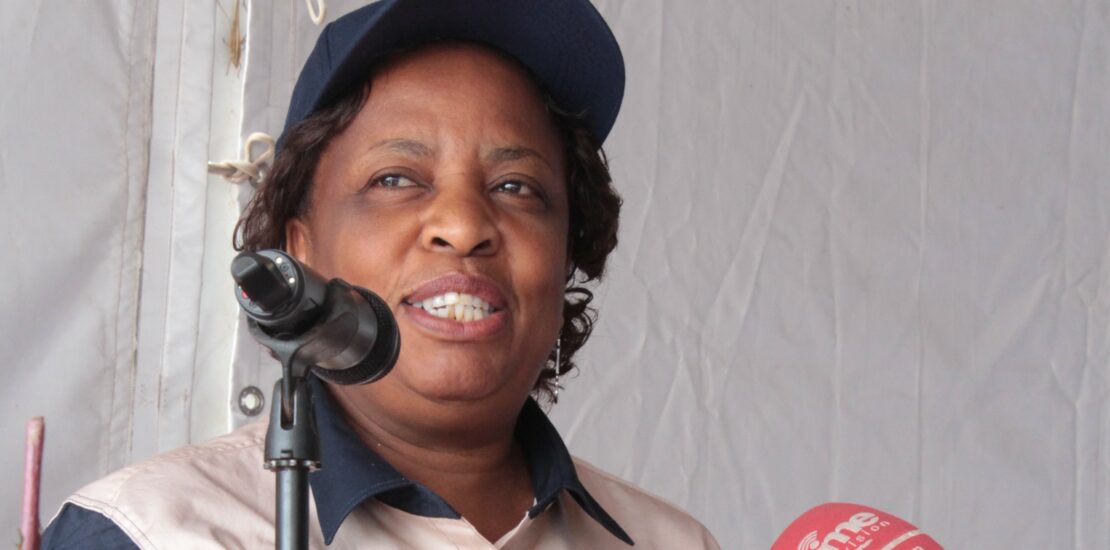 MAY I BEGIN BY THANKING THE INTERIM BOARD OF TRUSTEES AND MANAGEMENT OF THE NATIONAL PENSION SCHEME AUTHORITY FOR INVITING ME TO GRACE THIS EVENT. I ALSO THANK ALL OF YOU FOR FINDING TIME TO SUPPORT THIS IMPORTANT INITIATIVE BY NAPSA.
LADIES AND GENTLEMEN,
AS THE DIRECTOR GENERAL RIGHTLY POINTED OUT IN HIS EARLIER REMARKS, TODAY WE ARE LIVING IN AN ENVIRONMENT WHICH IS BEING DRIVEN BY INNOVATION AND SOPHISTICATED INFORMATION COMMUNICATION TECHNOLOGY. IN THIS KIND OF ENVIRONMENT, NO ORGANISATION OR INDEED GOVERNMENT CAN AFFORD TO DO BUSINESS AS USUAL WITHOUT FALLING CASUALTY TO THE DIRE CONSEQUENCES OF SUCH LAXITY.
INFORMATION TECHNOLOGY HAS BECOME THE IN-THING AND ANY COMPANY OR ORGANISATION WANTING TO SUCCEED MUST EMBRACE THIS TECHNOLOGY AND USE IT TO ENHANCE ITS OPERATIONS.
I AM VERY PLEASED WITH WHAT THE NATIONAL PENSION SCHEME AUTHORITY IS DOING IN THE AREA OF INNOVATION TO ENHANCE EFFICIENCY IN PENSION ADMINISTRATION. THE IMPLEMENTATION OF eNAPSA IS ONE BIG PROJECT THAT WILL TRANSFORM PENSION ADMINISTRATION IN ZAMBIA AND THE REGION. AS GOVERNMENT, WE WOULD LIKE TO SEE SIMILAR INITIATIVES IMPLEMENTED BY OTHER PENSION HOUSES IN A BID TO IMPROVE SERVICE DELIVERY. I AM VERY SURE THAT SOME AFRICAN COUNTRIES WILL SOON BE COMING TO LEARN HOW WE ARE DOING IT IN ZAMBIA. I AM VERY CONFIDENT THAT THIS INITIATIVE WILL NOT ONLY BE A CASE STUDY IN ZAMBIA, BUT FOR THE REST OF AFRICA AS WELL. I WOULD THEREFORE LIKE TO URGE MANAGEMENT TO MAKE SURE THAT YOU GET EVERYTHING RIGHT AND ADDRESS ANY POSSIBLE TEETHING ISSUES THAT YOU MAY ENCOUNTER ON THE WAY SO THAT WE HAVE A GREAT PRODUCT TO SHOWCASE TO THE WORLD.
LADIES AND GENTLEMEN,
I AM EQUALLY ELATED THAT THE AUTHORITY HAS COMPLETED THE INTEGRATION PROCESS WITH SOME BANKS AND THAT EMPLOYERS WILL NOW BE ABLE TO PAY NAPSA CONTRIBUTIONS ONLINE. THIS IS A HIGHLY COMMENDABLE INITIATIVE FROM MANAGEMENT. I WOULD LIKE TO URGE YOU TO ENSURE THAT MORE BANKS ARE INTEGRATED ON THE SYSTEM AS SOON AS POSSIBLE SO THAT ALL THE EMPLOYERS CAN MAKE PAYMENTS ONLINE. THIS WILL HELP TO ELIMINATE THE DISHEARTENING QUEUES THAT ARE USUALLY ASSOCIATED WITH FILLING OF RETURNS AND PAYMENT OF CONTRIBUTIONS.
THE eNAPSA AND OTHER INNOVATIONS THAT NAPSA HAS IMPLEMENTED WILL HELP THE AUTHORITY TO OVERCOME SOME OF THE BARRIERS THAT IT FACES IN ITS EFFORT TO ENFORCE COMPLIANCE AND EXTEND COVERAGE TO MORE PEOPLE. AS GOVERNMENT WE ARE COMMITTED TO PROVIDING AN ENABLING ECONOMIC, LEGAL AND POLITICAL ENVIRONMENT TO ENABLE YOU ACHIEVE YOUR OBJECTIVES.
LADIES AND GENTLEMEN, I WISH TO REITERATE THAT THE EXTENSION OF SOCIAL SECURITY COVERAGE TO THE INFORMAL SECTOR IS THE WAY TO GO FOR US AS A COUNTRY.  YOU MAY WISH TO KNOW THAT AFTER FIFTY TWO YEARS OF INDEPENDENCE, WE HAVE ONLY MANAGED TO REGISTER ABOUT 1 MILLION MEMBERS COUNTRYWIDE AGAINST THE POTENTIAL COVERAGE OF ABOUT 5.8 MILLION PEOPLE WHO ARE ELIGIBLE. MOST OF THE PEOPLE THAT HAVE NOT YET BEEN COVERED WORK IN THE INFORMAL SECTOR. THE CURRENT COVERAGE IS EXTREMELY LOW AND SAD. WE HAVE A LOT OF WORK TO DO BECAUSE SOCIAL SECURITY IS NOT A PRIVILEGE BUT A BASIC HUMAN RIGHT. THEREFORE IT NEEDS TO BE ACCESSIBLE TO ALL THAT ARE ELIGIBLE.
AS GOVERNMENT WE ARE PARTICULARLY INTERESTED IN THAT THE WELFARE OF THE PEOPLE OF ZAMBIA IS TAKEN CARE OF THROUGH THE PROVISION OF SOCIAL SECURITY AND IT IS OUR DESIRE TO SEE THAT THIS BECOMES A REALITY SOONER RATHER THAN LATER. THE MANDATE BEING CARRIED OUT BY NAPSA IS THEREFORE VERY IMPORTANT AS IT IS IN LINE WITH MY GOVERNMENT'S COMMITMENT OF UPLIFTING THE LIVES OF THE PEOPLE OF ZAMBIA THROUGH SOCIAL SECURITY.
THE GOVERNMENT IS AWARE THAT THE ACHIEVEMENT OF SOCIAL SECURITY FOR ALL IS SOMEWHAT BEING HAMPERED BY THE STRUCTURE OF OUR SOCIAL SECURITY SCHEMES WHICH ARE MAINLY TARGETED AT THOSE IN THE FORMAL SECTOR, LEAVING OUT THOSE IN INFORMAL SECTOR WHO MAKE UP THE BIGGER NUMBER. IT'S FOR THIS REASON THAT WE ARE CURRENTLY UNDERTAKING REFORMS TO MAKE SURE THAT WE PROVIDE THE NECESSARY LEGAL AND SOCIAL FRAMEWORK TO ACHIEVE OUR OBJECTIVE OF PROVIDING SOCIAL SECURITY TO ALL INCLUDING THOSE IN THE INFORMAL SECTOR.  I AM A FIRM BELIEVER THAT WE WILL ACHIEVE THIS AND SUCH INNOVATIONS AS eNAPSA WILL DEFINITELY GO A LONG WAY IN MAKING SOCIAL SECURITY ACCESSIBLE TO THE MASSES.
I WOULD LIKE TO IMPLORE THE PEOPLE ENTRUSTED WITH THE RESPONSIBILITY AND PRIVILEGE OF IMPLEMENTING SOCIAL SECUTRITY POLICIES AND MANAGING SOCIAL SECURITY INSTITUTIONS TO ENSURE THAT YOU DO NOT MISUSE OR ABUSE THIS PRIVILEGE BUT RATHER APPLY YOUR ENERGIES TO ENSURING THAT YOU PROTECT OUR PEOPLE FROM MISERY.
WHEN WE HAVE EVERY WORKING ZAMBIAN COVERED AND SOCIALLY PROTECTED AND NO RETIREE DIES WITHOUT RECEIVING THEIR PENSION THEN CAN WE REST AND CONGRATULATE OURSELVES. BEFORE THAT IS ACHIEVED WE CANNOT REST.
LADIES AND GENTLEMEN, I AM AWARE OF THE MANY CHALLENGES THAT ARE FACED BY SOCIAL SECURITY INSTITUTIONS IN PROVIDING SOCIAL SECURITY TO ALL AND MORE SO THE INFORMAL SECTOR. BUT I AM CONFIDENT THAT IF WE APPLY A LITTLE MORE EFFORT, WE CAN SURELY DO BETTER THAN WE ARE CURRENTLY DOING.  WITH THE USE OF ICT SOLUTIONS IN PROVIDING SOCIAL SECURITY COVER, WE HAVE A GREAT OPPORTUNITY TO GROW THE MEMBERSHIP AND PROTECT AS MANY PEOPLE AS POSSIBLE BOTH FROM THE FORMAL AND INFORMAL SECTORS.
A PILOT PROJECT THAT WAS CONDUCTED BY THE INTERNATIONAL LABOUR ORGANISATION WORKING IN COLLABORATION WITH THE WORKERS COMPENSATION FUND CONTROL BOARD AND NAPSA AIMED AT EXTENDING COVERAGE TO WORKERS IN THE CONSTRUCTION INDUSTRY AND SPECIFICALLY SAW MILLERS, DEMONSTRATED THAT EXTENSION OF COVERAGE TO THE INFORMAL SECTOR IS POSSIBLE AND ACHIEVABLE. WE JUST HAVE TO APPLY A LITTLE MORE EFFORT AND INNOVATION. WE CAN DRAW FROM THE LESSONS LEARNT IN THAT PROJECT AS WE TARGET DOMESTIC WORKERS, TAXI AND BUS DRIVERS, THE MARKETEERS AND OTHERS. GOVERNMENT WILL SUPPLEMENT THOSE EFFORTS WITH THE NECESSARY PENSION REFORMS.
AS I CONCLUDE, I FEEL DUTY BOUND TO ONCE AGAIN MOST SINCERELY THANK AND CONGRATULATE MANAGEMENT AND STAFF OF NAPSA WHO HAVE WORKED VERY HARD TO ENSURE THAT eNAPSA IS REALIZED TOGETHER WITH ALL THE OTHER SUPPORT SERVICES. THIS INNOVATION WILL INDEED CHANGE THE WAY YOU CONDUCT YOUR BUSINESS AND MAKE YOU ONE OF THE CENTRES OF EXCELLENCE IN INNOVATION IN THE PUBLIC SECTOR.
I WOULD LIKE TO ASSURE YOU THAT MY MINISTRY IS COMMITTED TO PROVIDING ALL THE NECESSARY SUPPORT IN THE PROVISION OF SOCIAL SECURITY TO ALL THROUGH INNOVATION AS THIS WILL IN TURN CONTRIBUTE TO NATIONAL ECONOMIC GROWTH.
WITH THESE FEW WORDS, I WOULD LIKE TO DECLARE eNAPSA OFFICIALLY LAUNCHED.
I THANK YOU ALL.