March 29, 2023
Posted by:

Alice Mapulanga

Categories:

News, Press Release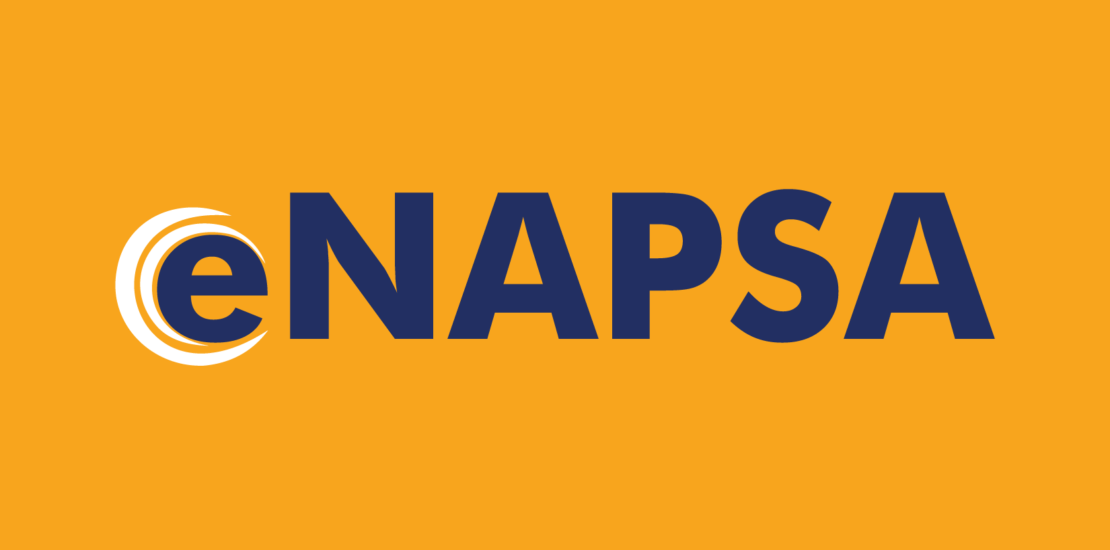 PRESS STATEMENT.
(29 March 2023, Lusaka). The National Pension Scheme Authority has deployed the newly upgraded eNAPSA which allows for quick and seamless online claims processing. The new eNAPSA has re-engineered the member and employer record management process to the Know Your Customer (KYC) model which entails that the member details such as national identity, contact number, email address, beneficiaries, bank details, employment history etc. are kept updated by the members from the date of enrolment to the date of exit or death.
In this regard, the eNAPSA platform has been remodeled to make member signup process simple for easy enrolment and to allow for updation of KYC information on a self-service basis.
The enhancements to the signup process also includes strengthening of the applicant's identity validation through multi factor and third-party authentication.
"The new eNAPSA gives us an opportunity to clean up our data and improve service delivery by allowing and requiring members to provide us with their updated KYC information before they can make a claim.
"This initiative also supports the Authority's broad aspiration to pay benefits in Zero days by ensuring that we collect and keep vital member information current and up to date all the time to allow for proactive trigger and processing of most claims (retirement and lumpsum) and quicker processing of claims that are triggered by contingencies such as death.
"I would therefore like to urge all members to sign up on the eNAPSA and check whether all your KYC information (NRC number, Date of Birth, Names, Spouse and Beneficiaries) is updated and correct and to take necessary action to correct any wrong information as we prepare to introduce newer benefits," said Muyangwa Muyangwa, Director General.
The new version of eNAPSA includes a functionality for updating employment history. This information will provide automatic triggers for resolution of contributions-related queries such as uncredited months, unpaid contributions and multiple or mis-posted contributions that are the leading causes for delayed settlement of benefits.
All members, including those who had signed up on the previous eNAPSA are expected to sign up anew to meet the new KYC and security requirements. It must be noted that going forward all self-claims will be processed online, therefore members must ensure that their basic KYC information is updated.
To access the platform, follow the link https://enapsa.napsa.co.zm/ or through the online services tab on the NAPSA website www.napsa.co.zm.
For any enquiries or clarifications contact us on toll-free 677, telephone 0211395677, WhatsApp 0973000677, email: info@napsa.co.zm or visit any nearest NAPSA office.
Issued By;
Cephas Sinyangwe
Head Corporate Affairs
National Pension Scheme Authority
Telephone: 0211395000
Email: sinyangwece@napsa.co.zm