December 7, 2022
Posted by:

Alice Mapulanga

Categories:

General, News, Press Release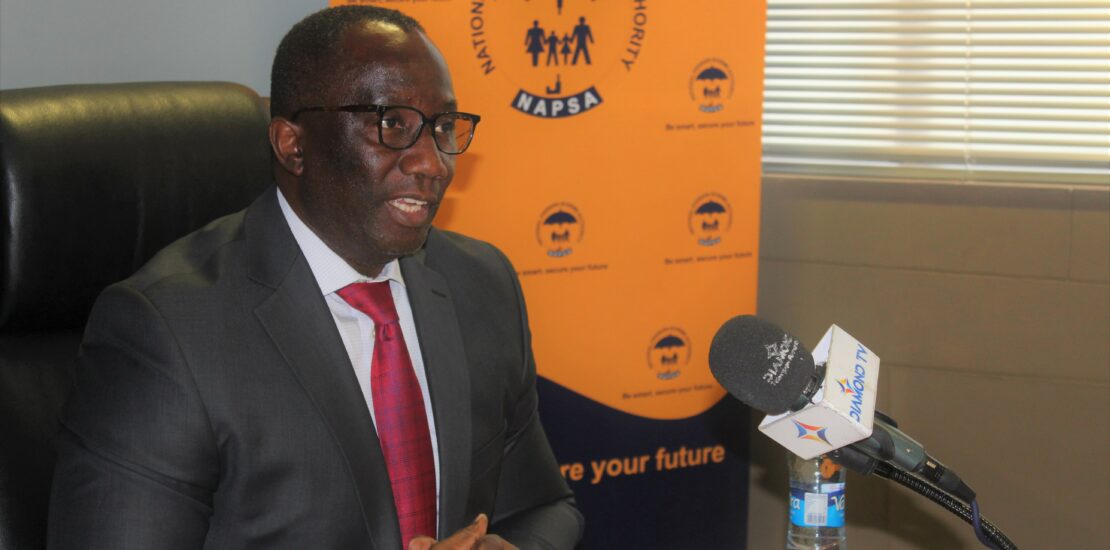 Yesterday, 6th December 2022, the President of the Republic of Zambia, Mr Hakainde Hichilema assented to the National Pension Scheme (Amendment) bill, 2022 making it law.
The law addresses three key National Pension Scheme reforms namely.
Revision of the minimum age limit for one-off early access to Zambia National Provident Fund (ZNPF) benefits from 50 years to 36 years.
Revision of the penalty rate for delayed contributions from 20 percent to 10 percent. This will apply to new penalties incurred after coming into effect of the new law.
Provision for a waiver of penalties on conditions that the Minister may, by statutory instrument, prescribe. The conditions and eligibility for the waiver will be availed as soon as the regulations are passed. Work on the regulations has since advanced.
The revision of the minimum age limit required to access ZNPF benefits entails that all members who contributed to the Zambia National Provident Fund between 1966 and 2000 and have not made a claim can now claim their benefits without waiting to reach the age of 50 years which was initially required for one to access the benefits.
The new law will facilitate for payment of all ZNPF members and allow for the closure of the ZNPF member accounts.
At first contact, members claiming ZNPF benefits will be required to present their original National Registration Card (NRC) for all self-claims, while for survivors' benefits, the administrators of the estate of the deceased are to present the deceased's original NRC, death record and order of appointment as administrator among other required documents.
To this effect we have put in place measures to ensure that we are ready to serve our members immediately. All our stations across the country will be attending to ZNPF claimants without exception. Therefore, members are encouraged to visit any nearest NAPSA office near them. We have also developed ICT systems to allow ZNPF members to claim benefits online. This is aimed at giving our members an efficient service and help to decongest the customer service centers.
This development is a huge milestone to us as NAPSA and to the nation as it will inject the much-needed liquidity into the economy. This is just the beginning on more good things to come.
I would like to reiterate to our members and the public that all NAPSA services are free and NAPSA does not use agents in processing any benefits. Please report any real or perceived misconduct by anyone to the relevant security wings.
END
Be smart, secure your future
Here is a link to the Live address: Facebook