December 16, 2022
Posted by:

Alice Mapulanga

Category:

General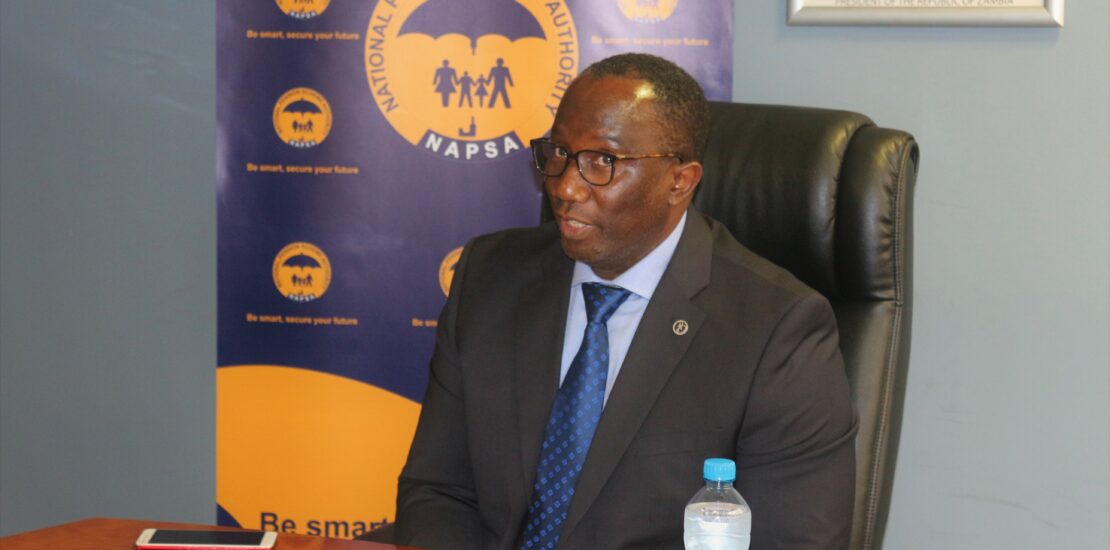 NAPSA has paid out a total of 13 million in ZNPF benefits in the last 7 days since the President of the Republic of Zambia, Mr. Hakainde Hichilema assented to the NPS (Amendment) bill 21 of 2022 that allows all members that contributed to the NPF to access their benefits even before reaching the age of 50 years. This follows the reduction of the age requirement from 50 to 36 years.
Speaking during a press update meeting on the progress of ZNPF payouts yesterday, NAPSA Director General, Muyangwa Muyangwa expressed delight that the process was going on without major hitches and assured members that everyone would be paid.
"We would like to give you an update on how we have fared in the first one week of the implementation of the new law as at yesterday 14 December 2022. So far, we have received a total of 1,631 claims, of which 1228 are for members below 50 years. A total of K13,598,937 has been paid out as ZNPF benefits, of which K7,107,937 is to members below the age of 50 years. We are targeting to pay out about 150,000 ZNPF members an estimated total amount of K5.4 billon by the end of this project", said Mr. Muyangwa.
The Director General also reiterated that the Authority has ramped up sensitization of the public on the new law so that more people can get the message and come forward and claim.
At the same event, the first member aged below 50 years to be paid their ZNPF benefits Mr. Ndele Chipo Zyamwaika Mudenda commended the government for the initiative as it brought much needed financial relief.
"Allowing members access to their ZNPF benefits is a welcome initiative that will allow us members to make investments for our future. I am a farmer and keep goats. On the day I was paid my benefit I was actually on my way to a financial institution to get credit. But before I could do so, my phone pinged, and my benefit payment had been made. This money will now go a long way in expanding my farming venture. The process itself is also quite seamless. I made my claim and received my benefits all within 3 days. I therefore encourage those that contributed to the ZNPF to make their claims and access their benefits. I also commend NAPSA on the quick process and payment of the ZNPF benefits. I will actually gift some goats to NAPSA for their work and service," said Mr. Ndele.
On the 6th of December 2022, President of the Republic of Zambia, Mr. Hakainde Hichilema assented to the NPS (Amendment) Bill 21 of 2022 which provided for the reduction in the age required to claim ZNPF benefits from 50 years to 36 years old.