January 20, 2023
Posted by:

Alice Mapulanga

Categories:

News, Speeches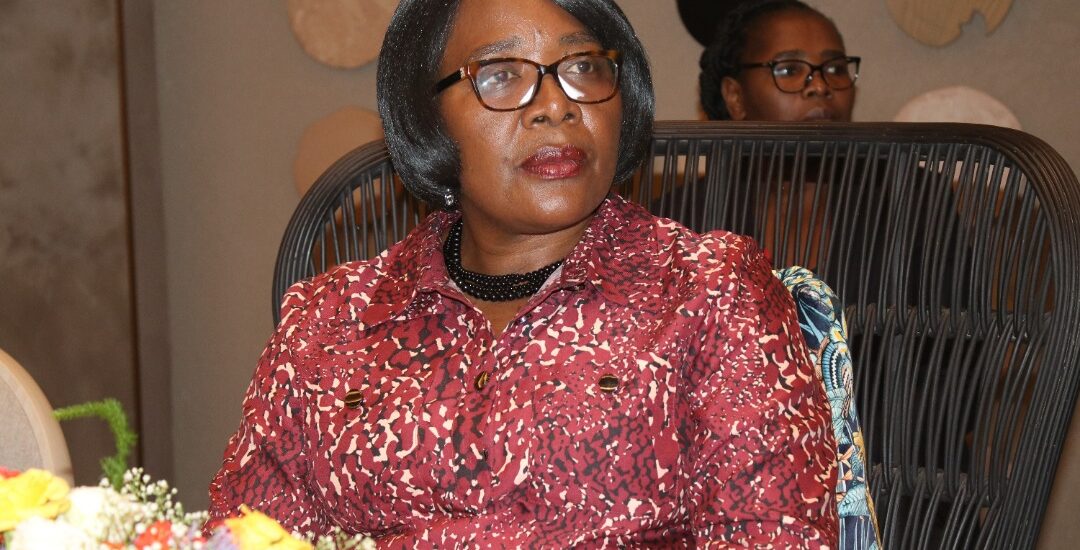 • YOUR ROYAL HIGHNESSES PRESENT;
• MINISTER OF LANDS AND NATURAL RESOURCES,
HONOURABLE ELIJAH MUCHIMA, MP;
• MINISTER OF TOURISM, HONOURABLE RODNEY SIKUMBA,
MP;
• THE PROVINCIAL MINISTER SOUTHERN PROVINCE,
HONOURABLE CORNELIUS MWEETWA, MP;
• HER WORSHIP THE MAYOR OF THE CITY OF LIVINGSTONE,
MS CONSTANCE MULEABAI;
• THE DISTRICT COMMISSIONER FOR LIVINGSTONE, MS
EUNICE NAWA;
• CHAIRMAN OF THE BOARD OF TRUSTEES OF NAPSA, MR.
SHIPANGO MUTETO AND OTHER TRUSTEES PRESENT;
• NAPSA DIRECTOR GENERAL, MR. MUYANGWA MUYANGWA;
• CAPTAINS OF THE INDUSTRY PRESENT;
• SENIOR GOVERNMENT OFFICIALS;
• NAPSA MANAGEMENT AND STAFF PRESENT;
• RADISSON HOTEL GROUP REPRESENTATIVES AND STAFF;
• PROPERTY DEVELOPERS AND CONSULTANTS;
• INVITED GUESTS;
• MEMBERS OF THE PRESS;
• DISTINGUISHED LADIES AND GENTLEMEN;
GOOD MORNING TO YOU ALL
I AM HIGHLY HONOURED AND DELIGHTED TO OFFICIATE THE
OPENING OF THE RADISSON BLU MOSI-OA-TUNYA LIVINGSTONE
RESORT CONSTRUCTED BY THE NATIONAL PENSION SCHEME
AUTHORITY ON BEHALF OF THE WORKERS OF ZAMBIA. THIS
INVESTMENT COULD NOT HAVE COME AT A BETTER TIME THAT
NOW WHEN GOVERNMENT IS IN A HURRY TO TURN THE
ECONOMY AROUND AND CREATE JOBS. THIS IS IN LINE WITH
GOVERNMENT VISION 2030 AND THE 8TH NATIONAL
DEVELOPMENT PLAN AND THE SUSTAINABLE DEVELOPMENT
GOALS FRAMEWORK. THE NEW DAWN GOVERNMENT UNDER THE
ABLE LEADERSHIP OF PRESIDENT HAKAINDE HICHILEMA WANTS
TO SEE QUALITY INFRASTRUCTURE THAT IS IN GOOD QUALITY
AND AT A RIGHT COST FOR THE BENEFIT OF THE PEOPLE OF THIS
COUNTRY.
LADIES AND GENTLEMEN
THIS IS INDEED A MASTERPIECE DEVELOPMENT CARVED IN
LUXURY NEAR THE SPLENDOUR OF THE ROARING MIGHTY
VICTORIA FALLS. THE CONTRIBUTING MEMBERS MUST BE PROUD
OF THEIR INVESTMENT WHICH IS SET TO GIVE THEM SIGNIFICANT
RETURNS FOR MANY YEARS TO I KNOW THAT WE HAVE WHAT IT
TAKES AS ZAMBIANS TO ACHIEVE THIS VALUE SO LET'S DO IT.
DISTINGUISHED LADIES AND GENTLEMEN,
TODAY'S OFFICIAL OPENING OF RADISSON BLU THE MOSI-OATUNYA LIVINGSTONE RESORT IS A SIGN THAT WE ARE ON THE
RIGHT TRAJECTORY TO OFFER PREMIUM HOLIDAY AND LEISURE
EXPERIENCES TO BOTH ZAMBIAN AND INTERNATIONAL
COMMUNITIES. UNDOUBTEDLY, THE DEMAND FOR ZAMBIA'S
TOURISM, FROM THE LOCAL AND INTERNATIONAL MARKETS
CONTINUES TO GROW AND AS A NATION, WE MUST POSITION
OURSELVES TO BENEFIT FROM THIS GROWTH BY EXPANDING
OUR TOURISM INFRASTRUCTURE AND SERVICES TO SECURE
OUR PLACE AS THE PREFERRED TOURIST DESTINATION IN THE
REGION.
THE GOVERNMENT OF ZAMBIA IN COLLABORATION WITH OUR
PARTNERS IN TOURISM WILL CONTINUE TO EXPAND AND
ENHANCE OUR TOURISM SECTOR TO STRENGTHEN THE
COUNTRY'S TOURISM INDUSTRY.
DISTINGUISHED LADIES AND GENTLEMEN,
I WOULD LIKE TO WARMLY CONGRATULATE NAPSA FOR
CHOOSING LIVINGSTONE AS A HOME FOR THE RADISSON BLU
MOSI-OA-TUNYA LIVINGSTONE RESORT, THEREBY EXPANDING
YOUR FOOTPRINT IN ZAMBIA'S HOSPITALITY INDUSTRY WITH THIS
LATEST ADDITION ON THEIR PORTFOLIO, WHICH ALREADY
BOASTS OF THREE OTHER HOTELS – THE GARDEN COURT HOTEL
IN KITWE AS WELL AS THE STAY EASY HOTEL AND HILTON
GARDEN INN IN LUSAKA.
LADIES AND GENTLEMEN,
THIS LATEST INVESTMENT HAS COME WITH NUMEROUS
BENEFITS INCLUDING THE CREATION OF JOBS ESPECIALLY FOR
THE YOUTHS OF LIVINGSTONE, SOUTHERN PROVINCE AND
ZAMBIA AS A WHOLE. I AM HAPPY TO HEAR THAT OVER 75% OF
THE WORKFORCE IS LOCAL FROM LIVINGSTONE AND THE
SURROUNDING AREAS. I AM RELIABLE INFORMED THAT A TOTAL
NUMBER OF 1,000 JOBS WERE CREATED AT THE PEAK OF THE
PROJECT WHILE THE HOTEL CURRENTLY EMPLOYS 110
WORKERS. WE EXPECT THIS PERCENTAGE TO GROW AS THE
HOTEL STABILISES IN LINE WITH GOVERNMENT'S POLICY OF
PRIORITISING JOBS FIRST TO THE LOCALS UNLESS THE
REQUIRED SKILLS ARE NOT LOCALLY AVAILABLE. THIS
DELIBERATE STRATEGY EMPOWERS OUR PEOPLE, BUILDS THEIR
CAPACITY, GIVES THEM LIFE SKILLS, AND IMPROVES THEIR
ECONOMIC WELL-BEING. AS A GOVERNMENT, UNDER THE
LEADERSHIP OF PRESIDENT HAKAINDE HICHILEMA, YOUTH
EMPOWERMENT IS HIGH ON OUR AGENDA, AND INSTITUTIONS
LIKE NAPSA MUST DRIVE THIS AGENDA BECAUSE OF YOUR
INHERENT CAPACITY TO DO SO. IN MANY COUNTRIES WORLD
OVER, SOCIAL SECURITY INSTITUTIONS ARE THE DRIVERS OF
ECONOMIC GROWTH.
FURTHERMORE, I AM ASSURED OF THE POSITIVE DOWN-STREAM
EFFECTS OF THIS DEVELOPMENT ON SMALL-SCALE BUSINESSES,
INCLUDING FARMERS WHO WILL BE GIVEN AN OPPORTUNITY TO
SUPPLY THEIR GOODS AND SERVICES TO THE HOTEL THEREBY
PROMOTING THE GROWTH OF LOCAL ENTERPRISES. THIS POLICY
MUST BE STRICTLY ADHERED TO AND ENFORCED BY BOTH THE
OPERATORS AND INVESTORS TO ENSURE THE LOCAL PEOPLE
DERIVE MAXIMUM BENEFITS FROM THIS DEVELOPMENT THAT
HAS COME TO THEIR DOORSTEP. I CANNOT OVER-EMPHASIZE
THIS POINT.
DISTINGUISHED LADIES AND GENTLEMEN,
AS YOU MAY BE AWARE, GOVERNMENT, THROUGH THE MINISTRY
OF LABOUR AND SOCIAL SECURITY, IS EXPLORING VARIOUS
OPTIONS AVAILABLE TO EXTEND SOCIAL SECURITY COVERAGE
TO THE INFORMAL ECONOMY. SUCH INVESTMENTS ARE KEY
DEVELOPMENTAL EVIDENCE THAT GIVES THE MORE REASON
WHY THE INFORMAL ECONOMY WORKERS SHOULD BE BROUGHT
ON BOARD SO THAT THEY ALSO BENEFIT FROM THE INVESTMENT
RETURNS. I AM CONFIDENT THAT WE SHALL SEE MORE
INFRASTRUCTURE DEVELOPED AND MORE JOBS CREATED. THIS
IS IN LINE WITH GOVERNMENT DESIRE NOT TO LEAVE ANYONE
BEHIND.
THIS GOVERNMENT IS INTENT ON SUPPORTING INSTITUTIONS
THAT PROMOTE NATIONAL DEVELOPMENT AND REMAINS
COMMITTED TO PROVIDING AN ENABLING ENVIRONMENT FOR
BUSINESS GROWTH. THEREFORE, I WISH TO CALL ON NAPSA AND
OTHER SOCIAL SECURITY INSTITUTIONS TO CONTINUE
PARTNERING WITH STRATEGIC PRIVATE AND PUBLIC
INSTITUTIONS TO FURTHER DEVELOP MORE INFRASTRUCTURE
IN MANY OTHER SECTORS OF THE ECONOMY AND SPUR THE
MUCH NEEDED SOCIAL ECONOMIC GROWTH BECAUSE AS AN
INSTITUTION, YOU HAVE THE CAPACITY AND FINANCIAL MUSCLE
TO DO SO.
AS YOU CARRY ON YOUR INVESTMENTS, BE REMINDED THAT YOU
HAVE CUSTODIAL RESPONSIBILITY OF SAFEGUARDING AND
GROWING MEMBERS' FUNDS BY INVESTING IN VIABLE
INVESTMENTS. THEREFORE, YOU MUST BE PRUDENT IN YOUR
INVESTMENTS. I KNOW THAT THE SKY IS THE LIMIT IN TERMS OF
WHAT THIS INSTITUTION CAN DO FOR THE COUNTRY.
TO THE STAFF OF THE RADISSON BLU, I WOULD LIKE TO URGE
YOU TO PROVIDE AND MAINTAIN TOP LEVEL CUSTOMER SERVICE.
THE SUCCESS OF THE HOTEL IS ANCHORED ON YOU AND THE
SUCCESS OF THE HOTEL MEANS SUCCESS FOR YOU TOO. AND
SUCCESS FOR YOU IS SUCCESS FOR MANY ZAMBIANS OUT
THERE.
IT IS WITH THIS BACKGROUND THAT I IMPLORE HOTEL
MANAGEMENT TO LOOK AFTER THE STAFF WELL BY ADHERING
TO THE LABOUR LAWS OF THIS COUNTRY AND ENSURE THAT YOU
CONTINUOUSLY ENGAGE WITH STAFF REPRESENTATIVES IN THE
SPIRIT OF SOCIAL DIALOGUE AND TRIPARTISM. A HARMONISING
WORKING ENVIRONMENT LEADS TO MAXIMUM PRODUCTIVITY.
DISTINGUISHED LADIES AND GENTLEMEN,
ONCE AGAIN CONGRATULATIONS TO NAPSA, THE RADSSION BLU
HOTEL GROUP, THE WORKERS WHO CONSTRUCTED THE HOTEL
AND THE ONES RUNNING IT, AND TO EVERYONE WHO HAS BEEN
PART OF THE JOURNEY. I HAVE NO DOUBT THIS WILL BE A GREAT
SUCCESS.
IN THE SAME VEIN, I WOULD LIKE TO THANK MOST SINCERELY
THE DEVELOPER OF THIS HOTEL WHO ARE MUKUBA PROPERTIES
DEVELOPMENT LIMITED. YOUR WORKS ARE HIGHLY
APPRECIATED.
IT IS NOW MY SINGULAR HONOR AND PLEASURE TO DECLARE
THE RADISSON BLU MOSI-OA-TUNYA LIVINGSTONE RESORT
OFFICIALLY OPEN TODAY THE 20TH JANUARY, 2023.
I THANK YOU.